22.10.2020
FloSal is a distributor of aesthetic medicine products in Ukraine
Having been on the market for 19 years, today we are among the top three industry leaders. Our specialization is injection cosmetology, as well as professional care cosmetics. For 19 years of our existence, FloSal has successfully introduced the following brands to the Ukrainian market: Ial-system, Idune, Dermafill, Dermaheal, Aquashine, Revofil, Prostrolane, Dr. Cyj, Pelo Baum. We cooperate with clinics, medical centers and cosmetologists; more than 10,000 cosmetologists work with us all over Ukraine.
In connection with the expansion of our product portfolio, we are open to proposals for cooperation with manufacturers of:
monophasic fillers with lidocaine;
polylactic acid preparations;
preparations with polynucleotides;
dietary supplements: antioxidants, beauty of hair, skin and nails, phyto-estrogens, weight loss;
homecare cosmeceuticals.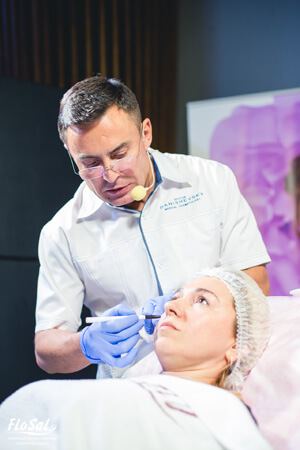 We are ready to consider cooperation with:
manufacturers and brands that do not have and did not have a distributor in Ukraine;
manufacturers and brands that have an unsuccessful experience in promoting and selling their product on the Ukrainian market.
We know in detail the psychology and needs of the Ukrainian consumer, we systematically work with various categories of clients and guarantee the large-scale development of your brand in Ukraine.
FloSal:
conducts its own clinical testing and post-marketing research;
creates application technologies and marketing positioning for products;
conducts seminars, forums, congresses and webinars, speaks at world congresses, including AMWC and IMCAS;
carries out systemic Internet marketing using IT technologies;
is represented in 24 regions of Ukraine, has its own call center and logistics service.
FloSal provides E-commerce activities, which includes:
beauty-space for consumers, where they can buy homecare products or register to the injection procedure to the doctors cosmetologist all over Ukraine